The Gratitude Program for Kids
with Debbie Lyn Toomey
Take a moment. Take a breath. Take a look around.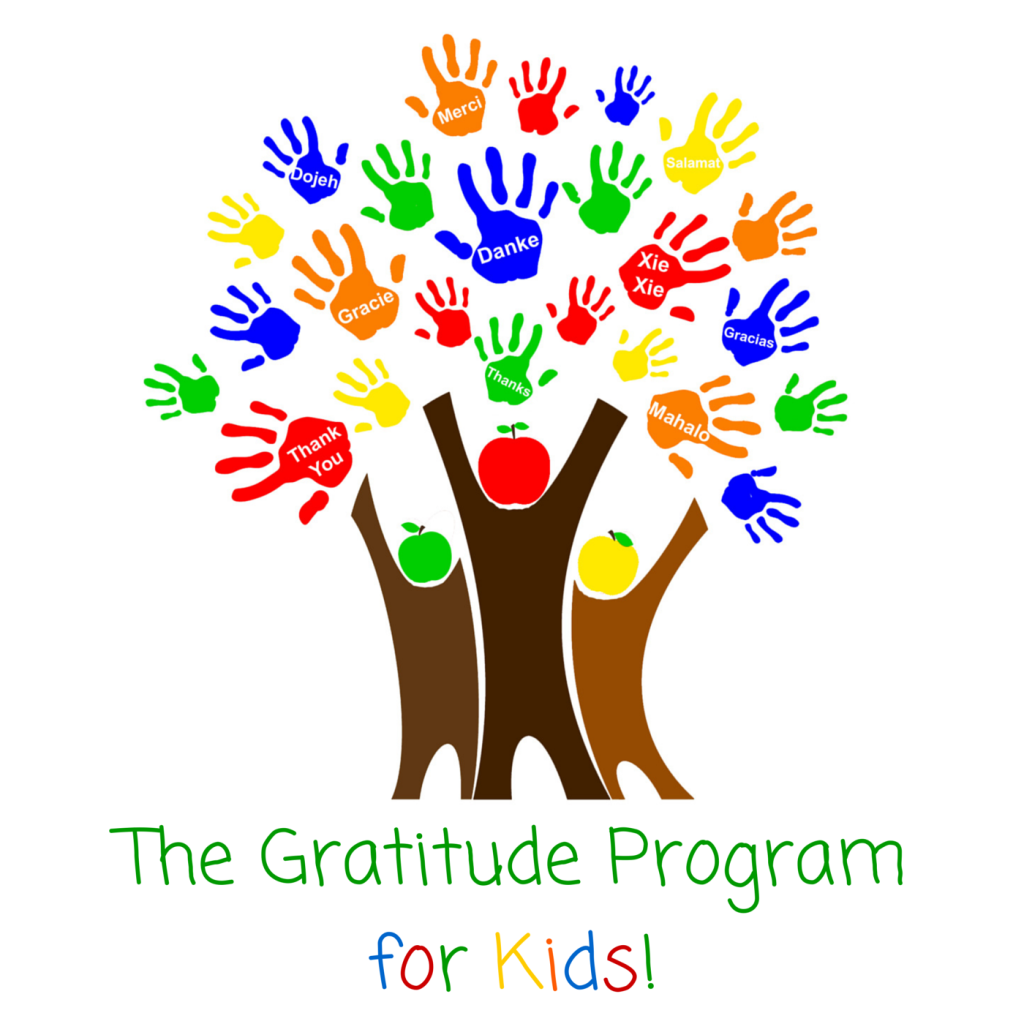 Mission:
To inspire and inform children with simple, successful, and spirited techniques to cultivate gratitude techniques to become the model for positive change in the school, at home, and their community
To empower the children to make a difference in the world through the practice of gratitude
To instill an abundant and appreciative belief at a young age
What are the core benefits of gratitude in elementary-school children?
Boost mind-body health
Increase levels of happiness
Cultivate positive habits and model those behaviors at home and in the community
Enhance academic success in school
Foster greater sense of connection with others and the world
Assist with self-esteem and self-worth
Adaptable Modules for Schools to Offer
Throughout the Year
The Gratitude Program for Kids™ provides evidence-based principles of gratitude, taught to cultivate appreciation, increase attention, build awareness of surroundings, and foster acceptance of change and diversity.
The offerings include our Summer Program, Vacation to Education Program, and Blizzard Bundles.
Summer Program
Available as 1 full day program or a 2-week half day program
Engages participants with physical activity, social interaction, and encouraging creativity and imagination
Activities are hands-on and educationally stimulating
Appropriate for elementary level school age kids
Teacher's workbook included
Teacher's manual included
Teacher training included
Vacation to Education Program (VTEP)
A 4-month bridge program that assists students and teachers as they transition back into the academic rules and routines
School-wide program designed to reduce rates of new school year performance and social anxieties
Enhances communication and builds sense of community amongst students and teachers
First month of program consists of learning basic principles and practices of gratitude
2nd , 3rd, and 4th months of the program consist of daily practices learned in the 1st month, along with accountability of a buddy team to maintain progress and support the practice of gratitude.
At the end of the program, students will be asked to write a report on their experience during the last months and to write about 3 positive occurrences.
Teacher – teacher accountability – buddy system
Small student groups to build accountability – buddy system
Activities are hands-on and educationally stimulating
Teacher independent – all teachers, administrators, and staff participate in the program
Short video modules for teachers and children to follow
Gratitude songs to further reinforce the principles of gratitude in a fun and dynamic way
Private and secured website access to download gratitude program songs, lyrics, and music.
Teacher's workbook included
Teacher's manual included
Teacher training included
Blizzard Bundles
Measurable Time of Learning hours done at home for "snow days" to replace learning hours lost due to school cancellations
Video teaching modules for students to learn from home
Activities for kids to do online and submit to teachers
Interactive workbook for kids to save and submit to teachers for grading or credit
Missed Time of Learning hours due to school cancellations can be made up with this program. Estimated 40 to 60 hours Time of Learning replacement
Teacher training included
Blizzard Bundles are customized to be age appropriate:

K-Grade 1
Grades 2-3
Grades 4-5
Grade 6
Great and Grateful News!
The Gratitude Program for Kids™ was implemented in 2015 at F.W. Parker Elementary School with the approval and support of Dr. Maryanne Palmer—Principal.
Teacher Testimonials:
"It was a nice way to begin our day—we could gather together and take a moment to think outside of ourselves. It brought us together as a community."
"I enjoyed discussing "the goods" each day with my students."
"My students enjoyed focusing on the positive aspects of their day! I really enjoyed seeing students reflect and take a moment to focus on the "the good." I think this program is positive and easy to use in the classroom!
Contact us for more details on the program and what we can offer your teachers and students!