SELF-CARE & RESILIENCY TRAINING FOR NURSES:
AN INTEGRATIVE APPROACH TO HEALTH AND HAPPINESS
12.5 Contact Hours
Learn game-changing skills to end burnout, improve your health, and increase your happiness.
A SELF-CARE & RESILIENCE RETREAT
It's time to supercharge your rockstar self.
Get started with this 2-Day Virtual Self-Care & Resiliency Training (SART) for Nurses to learn how to focus your distracted mind, feel calm, centered, and recharged.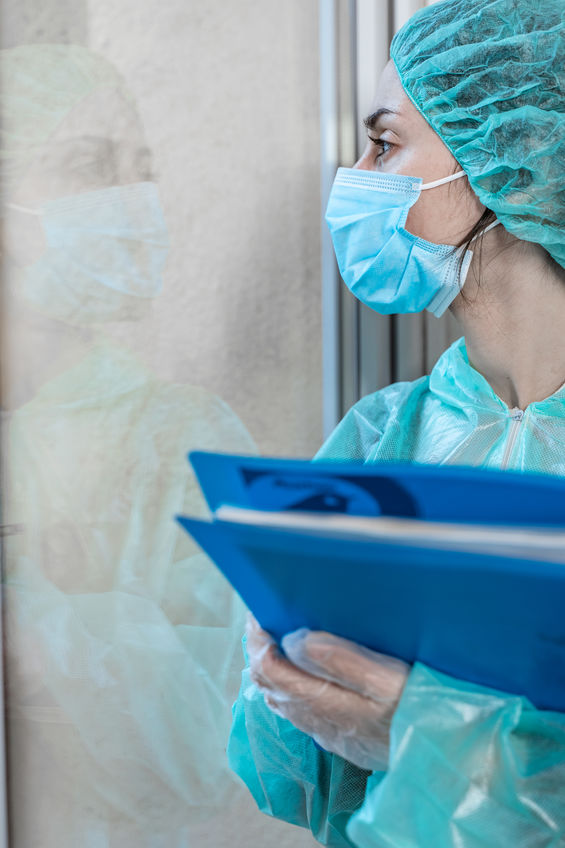 Nurses, have you been…
Easily distracted and unable to focus?

You can't show up at your best if you can't focus.

Irritable and impatient

Nobody enjoys feeling this way.

Having trouble sleeping and waking up tired?

You need to take care of YOU and get rest.

Anxious and angry?

There are tools that can help you manage these feelings.

Comforting yourself with too much food and drinks?​​

There are healthier ways to find comfort.

Physically, mentally, and emotionally exhausted?
This is not a sustainable way to be.
​Never before have nurses been more at risk for collapsing from burnout, compassion fatigue, PTSD, and secondary trauma. 
It's no secret that nurses' stress before COVID was crazy… now, it's through the roof! Even the World Health Organization (WHO) is concerned about the health and wellbeing of nurses and other frontline healthcare workers!
This training is for ALL nurses who have been:
Stretched beyond their capacity from being deployed

Stressed from working demanding hours and worried about their safety, as well as their families

Suffering from burnout and compassion fatigue from running on empty trying to do their best for everyone except for themselves
The pandemic wave of nurses' mental health will keep rising, if not attended. According to the United Nations, this is a global issue. Providing nurses with the tools and skills to cultivate resilience and care for themselves is one way to address it. While experts look for the cure for COVID, it is essential to take time to build your inner resource and boost your resilience.
It's time to retreat, release, and relax.
Did you know that resilience skills can be learned?
In fact, studies have shown that resilience skills, when purposefully used, can help with work performance, positivity, and longevity. They can help strengthen relationships, self-regulation, and communication. This unique program is more than a contact hour course. Applying the principles taught in this program can help you discover your hidden strengths, access your inner guru, and tap into your genius so you can show up at your best for yourself and those you work with and support.
By the end of this transformative training you will have:
Created your own "Rockstar Resiliency Toolkit (RRT)" to use whenever you most need it

Learned practical and proven skills that can help you feel healthier and happier

Met like-minded nurses who get you & your struggles.

Practiced skills that help you quiet your mind, take care of your body, and tune into your inner spirit

Networked with other nurses from different background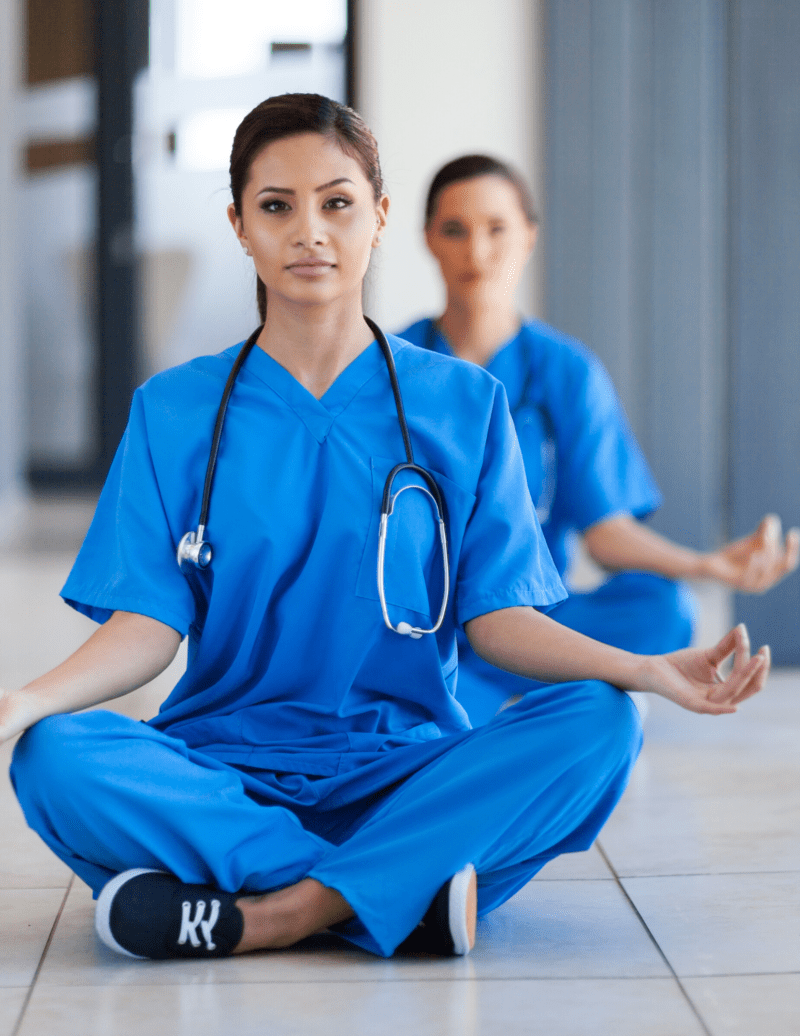 This program is grounded in the emerging evidence-based fields of positive psychology, mindfulness, yoga, etc.
Positive Psychology to help you tap into your innate happiness skills and learn how to use them around negative and toxic people
Mindfulness to increase your focus, concentration, and lessen your distraction around busy and loud work environments​
Yoga Nidra to help you get good sleep no matter the time of day– perfect for those who work different (or all) shifts​
Character Strengths to help you unleash your inner strengths to handle difficult people and challenging work situations​
Gratitude to instantly boosts your happiness and energy when you feel you have nothing left to give
Self-compassion to help you stop beating yourself up when you think you failed someone or something
Laughter to help you burn calories, lower your blood pressure, relax your muscles, and boost your energy
Meaning to remind you about your big WHY–the reason YOU went into nursing and a chance to reflect on where you and where you want to go next.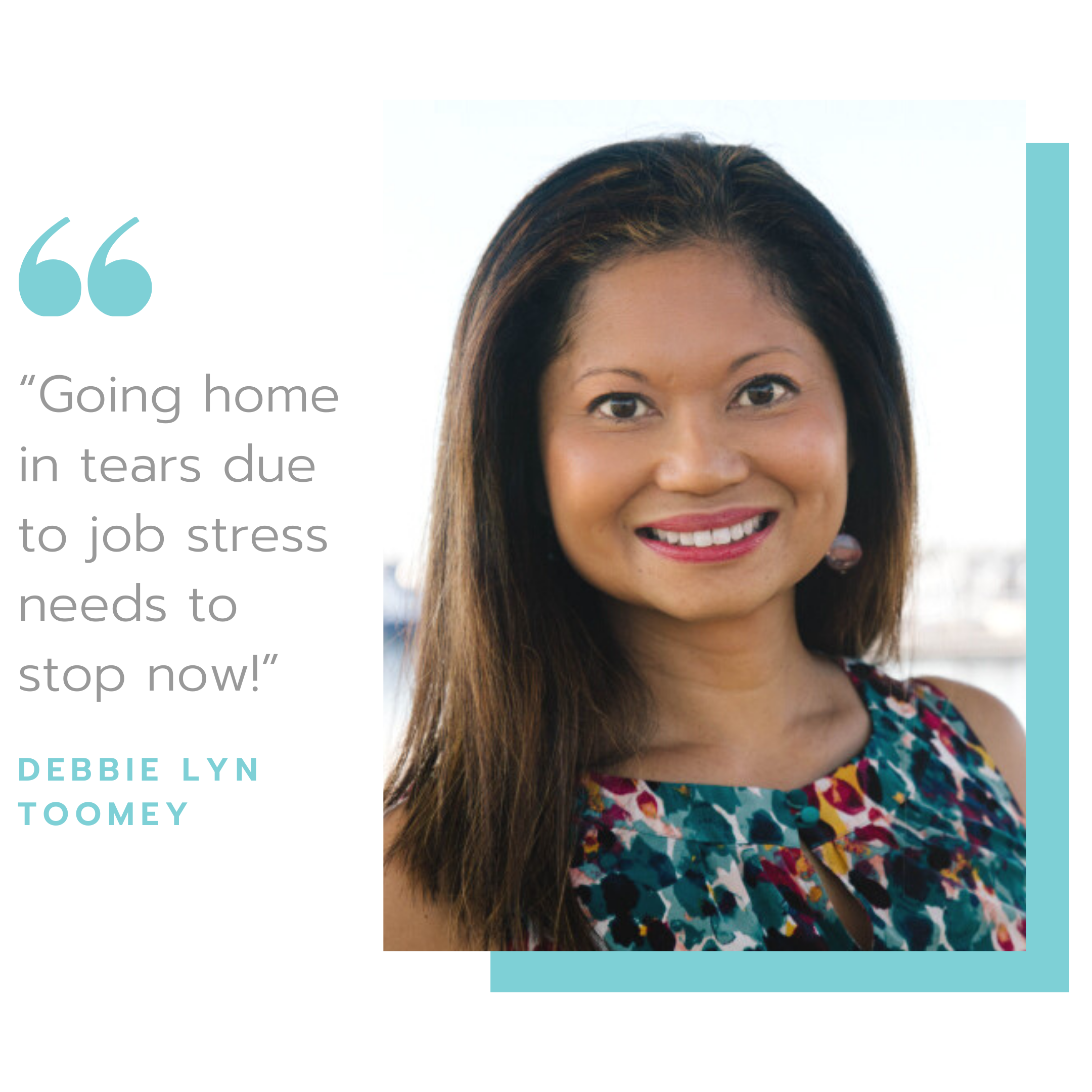 I fully understand the daily struggles that nurses are faced with today because I have lived through it myself.
Working as a nurse for over 30 years, I have helped to look after hundreds of successful patients who suffer from stress-related conditions. I also witnessed firsthand how easy it is for nurses to experience their own stress-related issues.
Eventually, I developed my own "Rockstar Resiliency Toolkit" that helped my work & life. This toolkit has been a complete game-changer and a blessing, especially during these difficult times.
Let me show you how to create your own, too!
WHAT DO PAST PARTICIPANTS HAVE TO SAY?
Available Training Options
This continuing nursing education activity is approved by the ANA Massachusetts, Inc., an accredited approver by the American Nurses Credentialing Center's Commission on Accreditation (currently virtual options only available).
Want to get the training costs covered by your employer? Download this pdf to share with them.
No Available Training Options At This Time
Want to know when the next retreat is being offered or how you can book a retreat for your group? Contact Debbie.
Frequently Asked Questions
What is the cancellation policy?
All live sessions for the virtual retreat are hosted via Zoom.
Will there be an in-person retreat?