CALLING ALL NURSES!
 2-DAY RETREAT JUST FOR YOU
BOOST YOUR ENERGY ~ INCREASE YOUR VITALITY ~ ELEVATE YOUR POSITIVITY
SELF-CARE & RESILIENCY TRAINING FOR NURSES: AN INTEGRATIVE APPROACH TO HEALTH AND HAPPINESS 
BY DEBBIE LYN TOOMEY, RN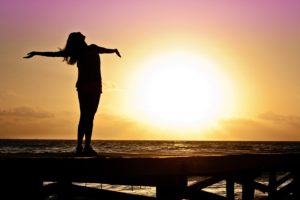 OCTOBER 3, 2019 – OCTOBER 4, 2019
9:00AM-4:00PM
MIRAMAR RETREAT CENTER, DUXBURY, MA
Contact Hours (pending approval)

"Going home in tears due to job stress needs to stop now!"
I've been there. Done that!
Eventually, I developed my own "Nurses Resiliency Toolkit" that helped my work & life.
This toolkit has been a game-changer and a blessing!
Let me show you how to create your own, too!
Over 90% of nurses are experiencing moderate – high levels of stress.
Modern day nursing has never been so pressurized with so much tasks and responsibilities. This type of workplace climate makes it difficult for nurses to take proper care of their patients and themselves during their crazy-busy shifts!
It's time to retreat, release, and relax. 
Come to this retreat and …
learn practical and proven skills that can help you feel healthier and happier

be around like-minded people who gets you

have time to quiet your mind, take care of your body, and tune into your inner spirit

network with other nurses from different backgrounds

create your own "Nurse Resiliency Toolkit"  that you can use in the midst of your busy day

and so much more!

Learn about…
Positive Psychology –  tap into your innate happiness skills and learn how to use them around negative and toxic people
Mindfulness – increase your focus, concentration, and lessen your distraction around busy and loud work environments
Yoga Nidra – get good sleep no matter the time of day. Perfect for those who work different (or all) shifts
Character strengths – help you unleash your inner strengths to handle difficult people and  challenging work situations
Gratitude – instantly boosts your happiness and energy when you feel you have nothing left to give
Self-compassion – helps you stop beating yourself up when you think you failed someone or something
Laughter – helps you burn calories, lower your blood pressure, relax your muscles, and boost your energy
Optimism – gives you hope when things seem dark and bleak

Meaning – reminds you about your big WHY? The reason why-you-went-into-nursing and a chance to reflect on where you and where you want to go next
Fee: $425.00 book by Sept. 1st and pay $375.00 (save $50.00)
Space is limited
Retreat fee includes:
For participants staying overnight on Oct. 3rd
2-day retreat and retreat material

5 meals double occupancy, if desired

Contact hours for nurses (pending approval)
Bonus on Day #1:
Afternoon – "Self-care Boutique" from Health & Beauty Experts

Early evening – Social Hour (BYOB)
********
Can't commit to the overnight stay?  
$300 for 2 days (no accommodation)
Register by Sept. 1st and save $25.00
9:00 a.m. – 4:00 p.m.
Fee includes:
 

2-day retreat and retreat material

 

4 meals (breakfast and lunch both days)

 Contact hours for nurses (pending approval)
Bonus Day #1:
Afternoon – "Self-care Boutique" from Health & Beauty Experts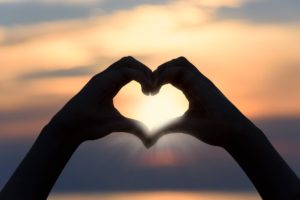 This activity has been submitted to the ANA Massachusetts for contact hours.
Message Debbie on FB or LinkedIn to learn more.
~~~~~~~~~
ABOUT DEBBIE LYN TOOMEY